Awards Recognition Banquet
Each year, SI/Bidwell Rancho, recognizes the honorees at their annual Awards Recognition Banquet held in March this year in collaboration with International Women's Day. The purpose is to celebrate the wonderful work women and girls are doing in our communities and present our Honorees with certificates of recognition, along with their award checks. This is a special evening where honorees are brought together to tell their stories, and are recognized for "Living their Dreams".
2021 Award Winners
LIVE YOUR DREAM: Education and Training Award
Congratulations Leslie Watts and Amanda Dutra .

Focus Presentation:
The committee focused this year's area on education.
Congratulations Alise P! Alise is a student at Nor Cal school of Law and attends full time and also works full time. She is interested in working with foster youth.

 
Congratulations Svetlana N. ! Svetlana  came to us through Butte College, Inspiring Scholars program. Svetlana is a former foster youth and she is currently enrolled at Butte College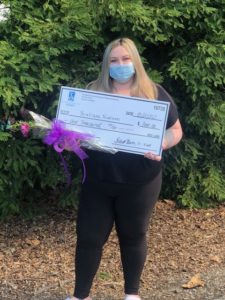 Congratulations Molly O.! Molly is a straight A student and she has been accepted at CSU Chico for the fall semester. She wants to go into social work of some kind once she graduates.
Special Member Recognition:
Follow us on Social Media: