Awards Recognition Banquet
Each year, SI/Bidwell Rancho, recognizes the honorees at their annual Awards Recognition Banquet held in March this year in collaboration with International Women's Day. The purpose is to celebrate the wonderful work women and girls are doing in our communities and present our Honorees with certificates of recognition, along with their award checks. This is a special evening where honorees are brought together to tell their stories, and are recognized for "Living their Dreams".
2023 Award Winners
LIVE YOUR DREAM: Education and Training Award
This year we awarded 3 Live your Dream Awards
Andrea: $1,500 LYD Awardee

Andrea is a student at Chico State. She has a one-year old daughter and is pursuing her bachelor's degree. She will graduate in 2024 and plans to go on to achieve her teaching credential. Raised in Los Angeles with traditional parents, Andrea found her own path and is making her way toward her two-way immersion classroom as a bilingual teacher. 
Iris: $1,000 LYD Awardee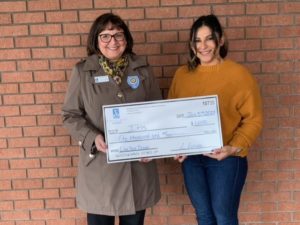 Iris is a student at Chico State. She has a four-year-old child. She works 32 hours a week as a special education aide in the Oroville Elementary School District. She's held that position for six years. Her goal is to obtain her Special Education teaching credential, May 2024.
Christy: $500 LYD Awardee

Christy is pursuing her certification in drug and alcohol counseling/therapy at the Christian Institute.
She has a nine-month old girl. She works 30 hours a week at a sober living facility in Oroville.
Congratulations Andrea, Iris and Christy!